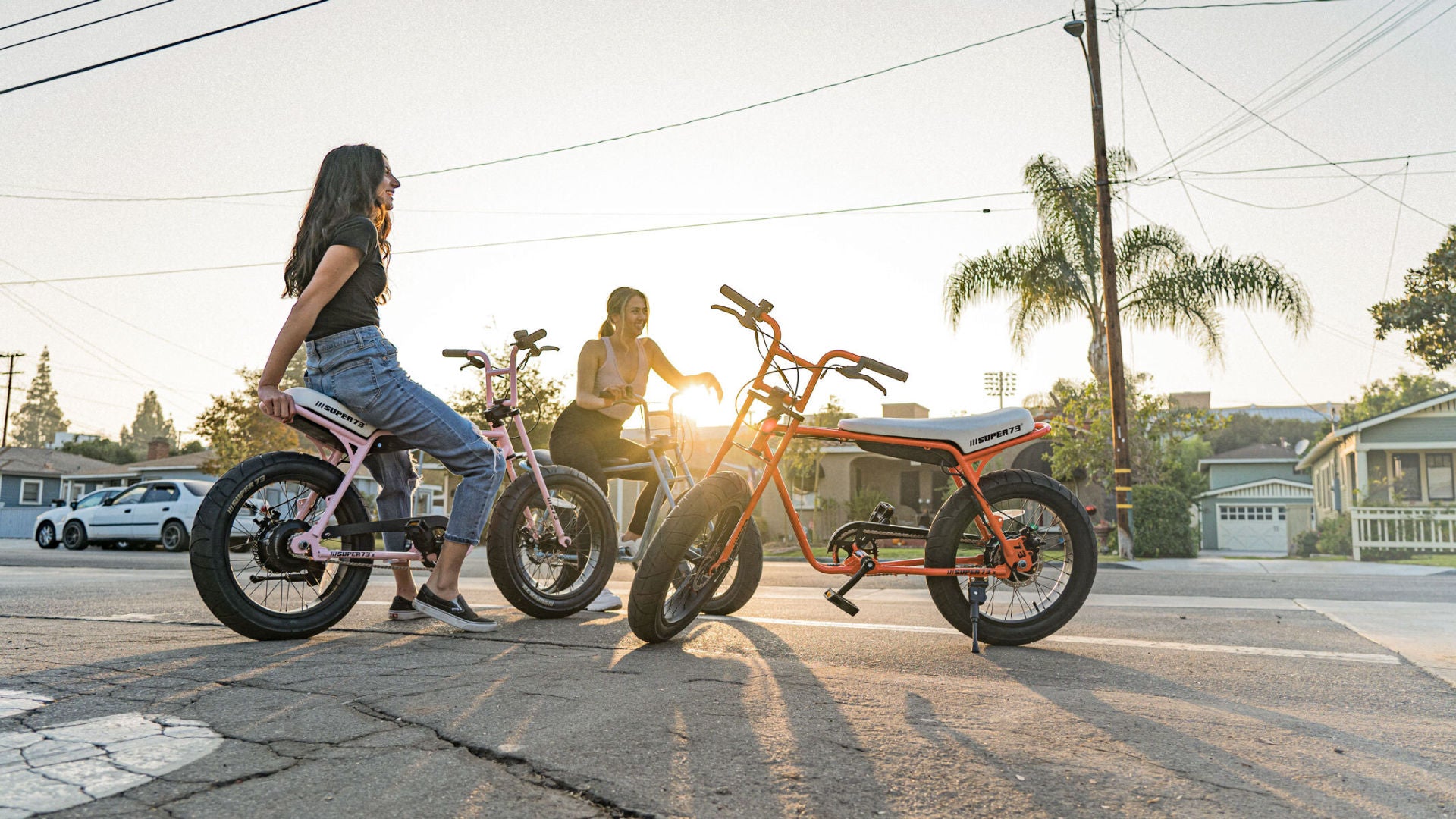 Super73s are Here!
Get ready to cruise in style! At the beach, going camping, or just staying local, we've got the model for you!
And yes, we ship!*
Shop Super73
Electric fun for everyone!
Need a cruiser for the beach? A scooter to get around town? A dirt bike 'cause gas is just too much? A go-kart or skateboard for the kids? We got it!
From Segway's signature Ninebot scooters to Super73's new retro-style eBikes, we have something for everyone's electric wants and needs! And we ship all scooters, go-karts, skateboards, and select eBikes for free! Right now, for bigger bikes like Super73, we do charge a flat $150 LTL freight fee and only ship to select locations along the East Coast, but are slowly expanding this service and opening up shipping options for our customers across the US!
Have questions? Read our Shipping and Refund Policies for more details on electrics! And please don't hesitate to give us a call at (804)726-9570, send an email to gray@sprocketz.store, or visit our store location at 7902 W Broad St, Richmond, VA 23294!